who's involved
ASSEMBLE

house of annetta is being developed by assemble, a multi-disciplinary design collective based in london.

the house at 25 princelet street is owned by the edith maryon foundation, a swiss charity established in 1990 to prevent financial speculation on land and real estate.
annetta pedretti
Over the past 40 years 25 Princelet St has been home to Annetta Pedretti, who used the space to create a powerful collection of theoretical, architectural and artistic projects.
In 1981 on the second floor Annetta started a printing press, Princelet Editions, publishing books about how language, design and thinking could change the way we interact with the world.


with our shared interest in land rights and housing justice. assemble is in residency onsite helping to grow and develop the house of annetta. we have set up office space on the first floor and will be here every week from wednesday to friday.

we are working with shared assets to develop conversations about how we can use the house to establish a new charity to pursue the ethos of the edith maryon foundation in the UK.

the edith maryon foundation "seeks to withdraw land from the flow of commodities and hereditary property and thus from speculation permanently to promote social housing or workplaces" with a focus on the social and economic outcomes of asset ownership.

We are currently doing fundraising to support various projects and programmes to take place over the coming months which include:



Growing the back garden space with Land in Our Names


Communal eating events with Tati


Developing a UK School for Designing a Society


Women in construction workshops to build a temporary kitchenette for the first floor

for weekly updates
︎︎
KNOWLEDGE BUILDING: household economics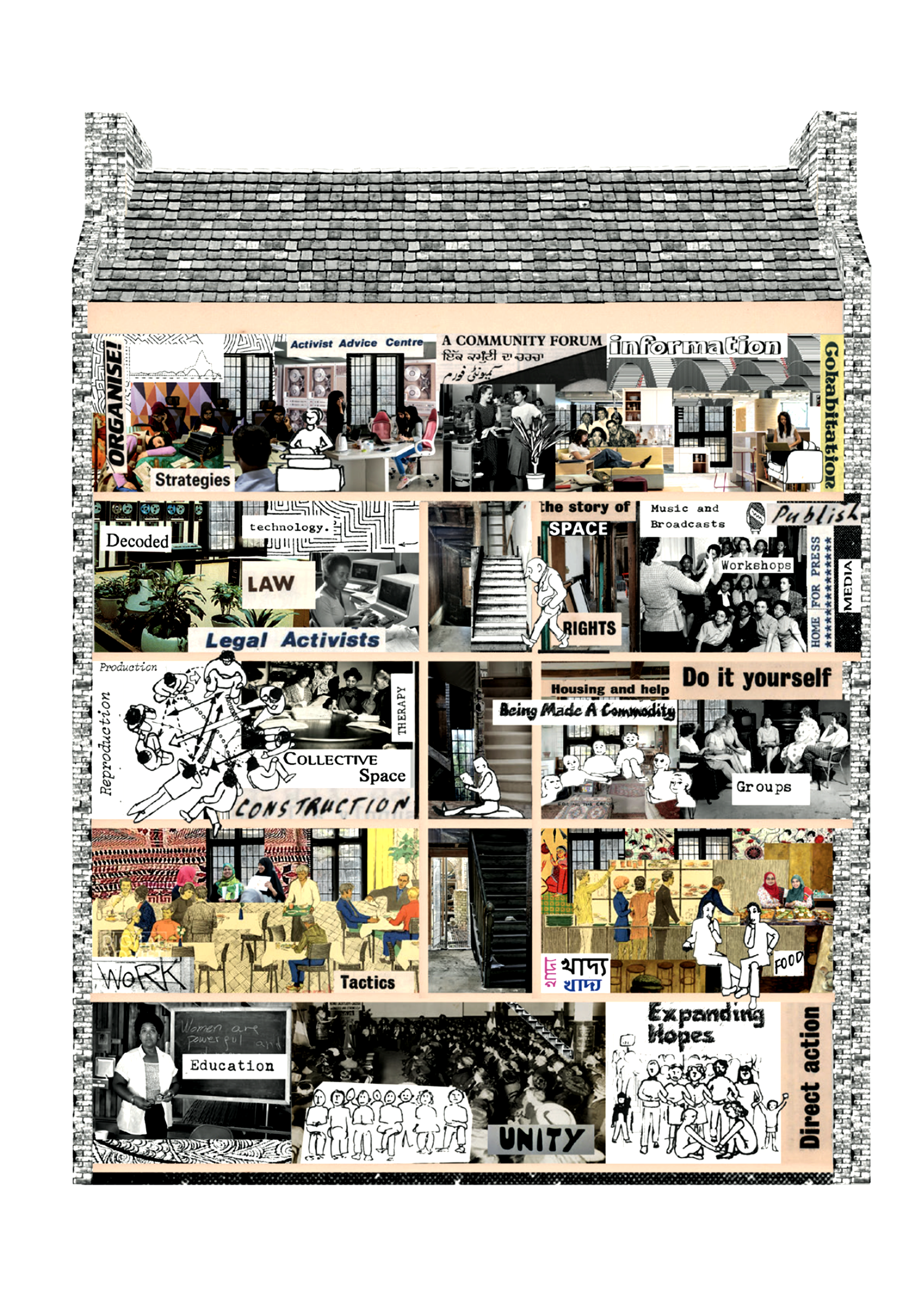 House of Annetta is a new centre for land reform and spatial justice, systemic concerns that are both produced by and in turn reproduce our economic order. To create a new home for criticality of the current system and an environment in which to nurture alternatives, we first need to look at the economic relations within the project itself.
The English words "economy" and "economics" can be traced back to the Greek word οἰκονόμος (i.e. "household management"), a composite word derived from οἶκος ("house;household;home") and νέμω ("manage; distribute;to deal out;dispense") by way of οἰκονομία ("household management")….
Is there a way the revenue and management model of the house could be based on an economic model that includes values, investment and returns in metrics that are not purely financial? How might we build environmental or social concerns into the organisational structure of the house?
If you are keen to join our knowledge building process on this issue, please get in touch to find out more about joining our working group. The working group will involve workshopped discussions over the next few months and aim to develop a proposal for the house in the future. All are welcome.
︎
click to know more about


the design of the website