the design of the HoA website is inspired by one of annetta's community project, "WHAT WOULD A FLAG FOR A MULTI- CULTURAL SOCIETY LOOK LIKE".
in 1991 annetta launched the "multi-cultrual flag" in spitalfields market, designed and made with the local community as protest against the gentrification of the old spitalfield market.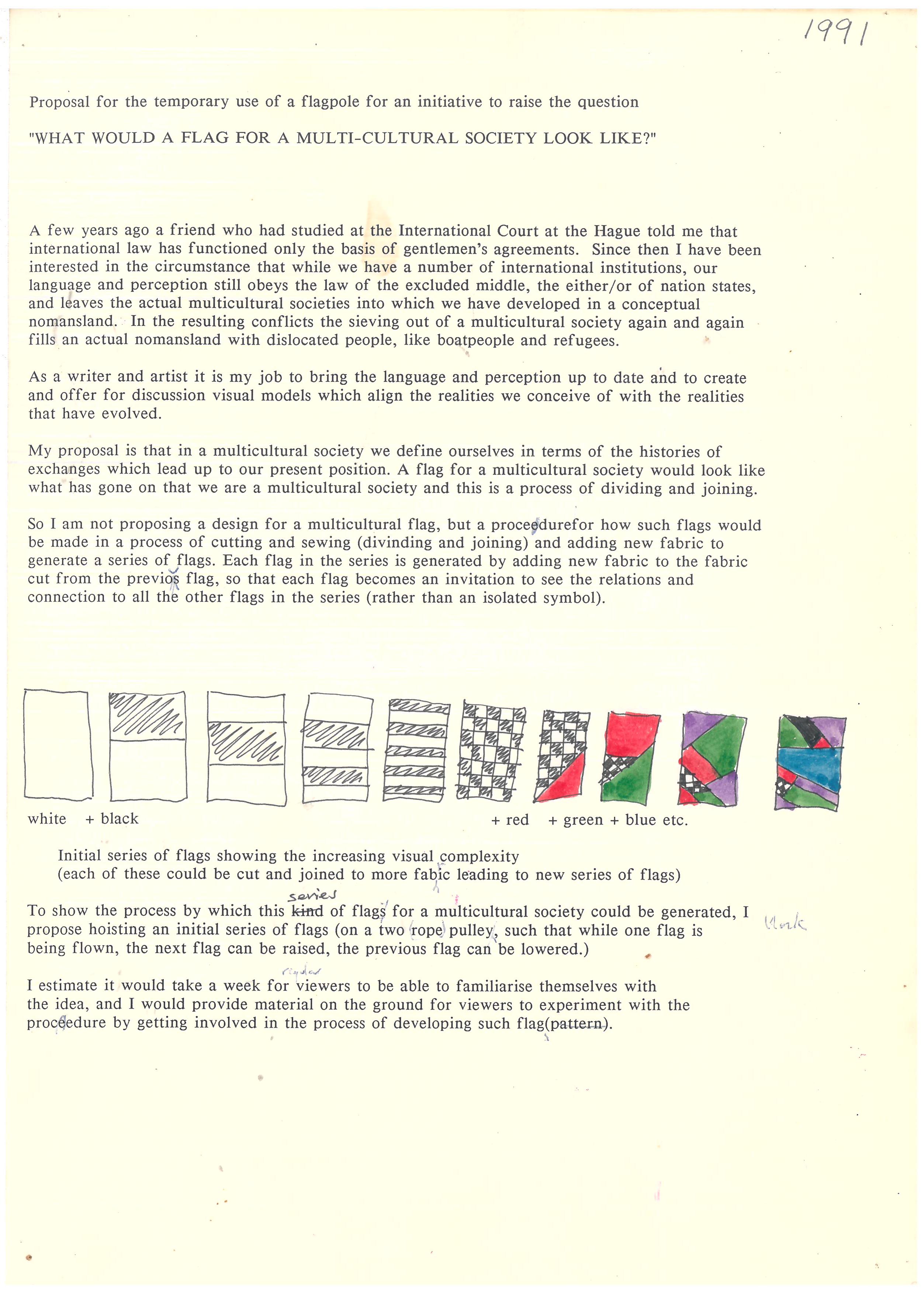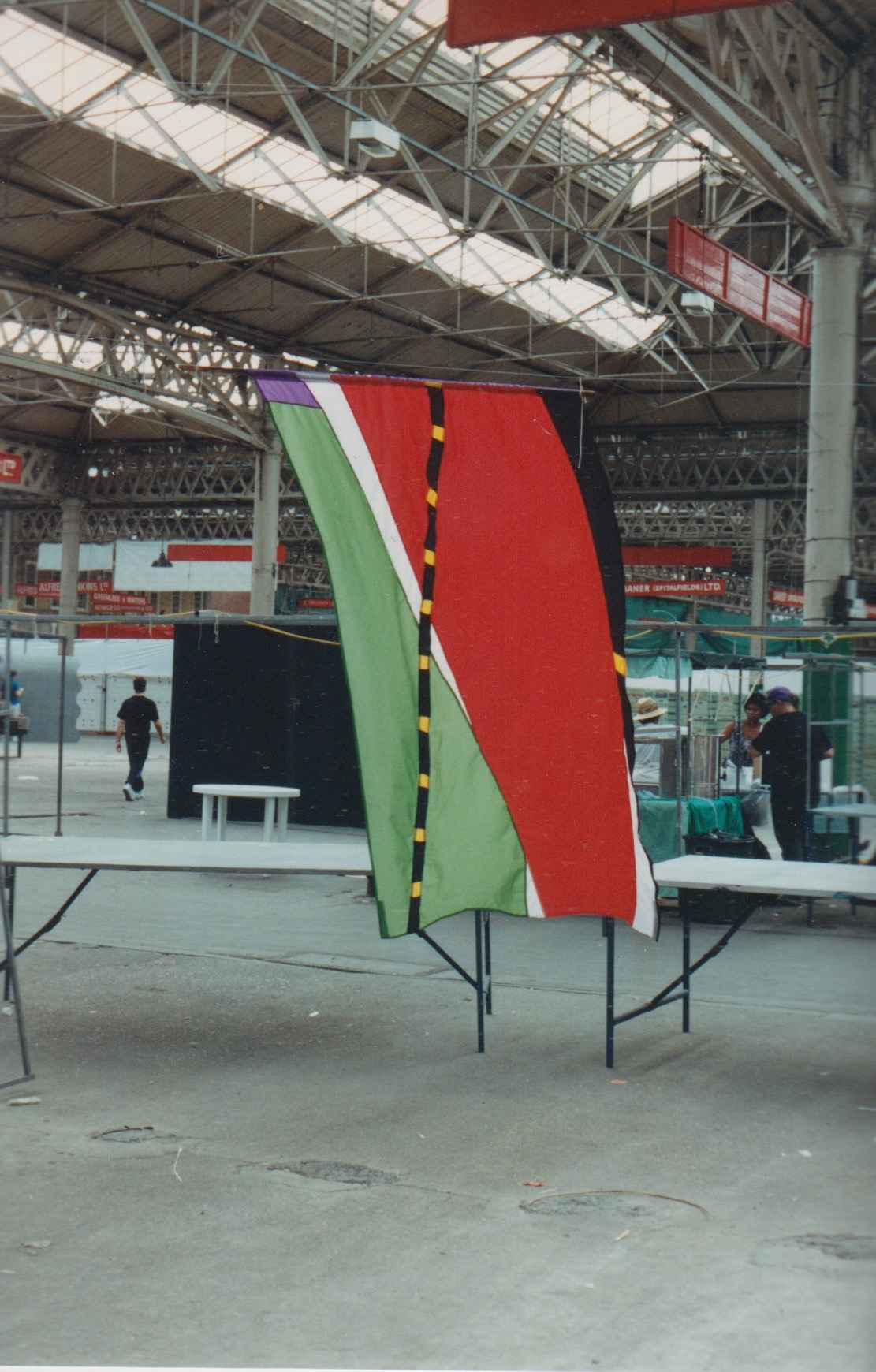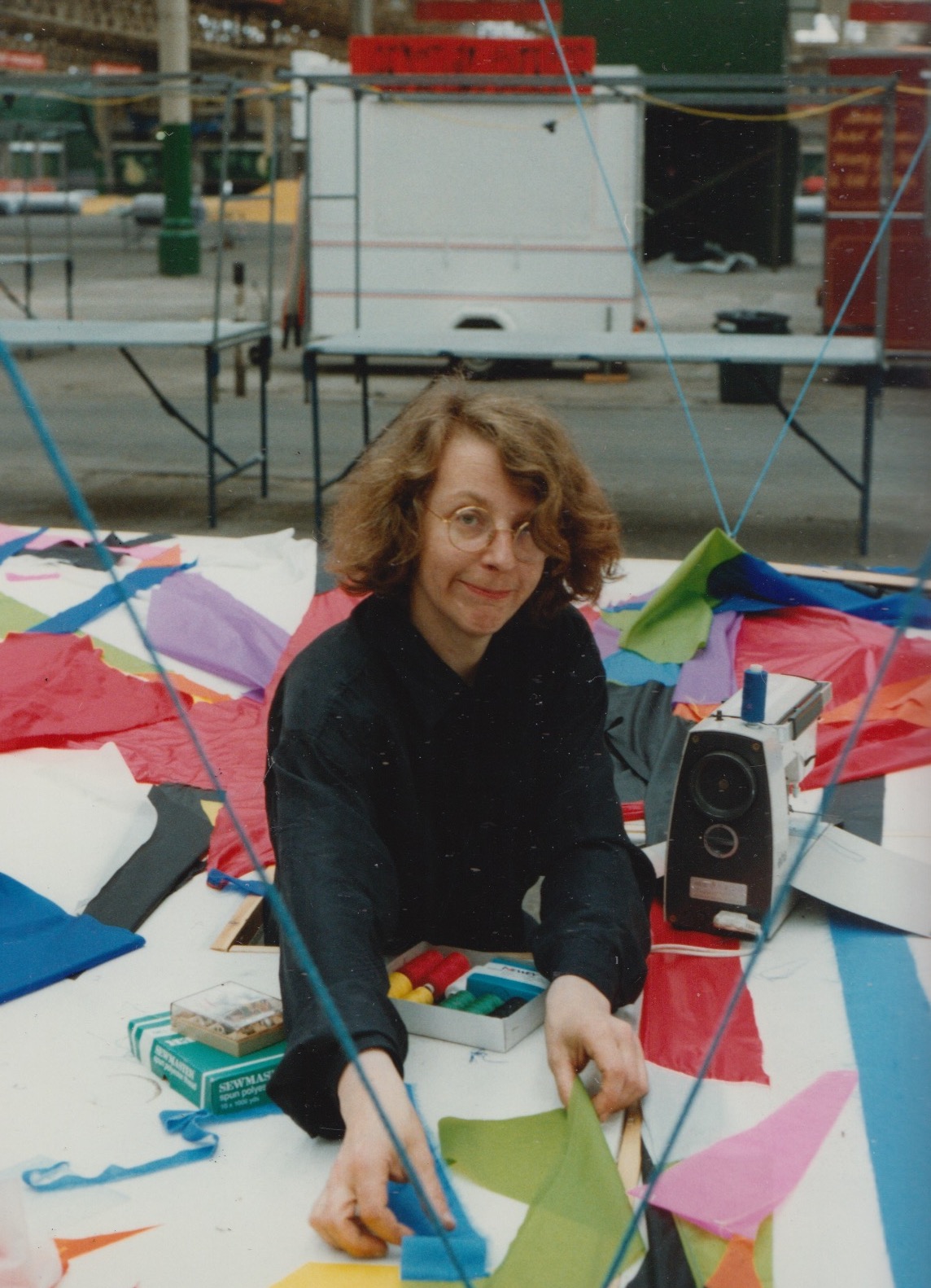 the pictures above show annetta sitting in spitalfields market making her flag, as well as flags made by the local commumity exhibited in spitalfields market.