︎︎︎journey so far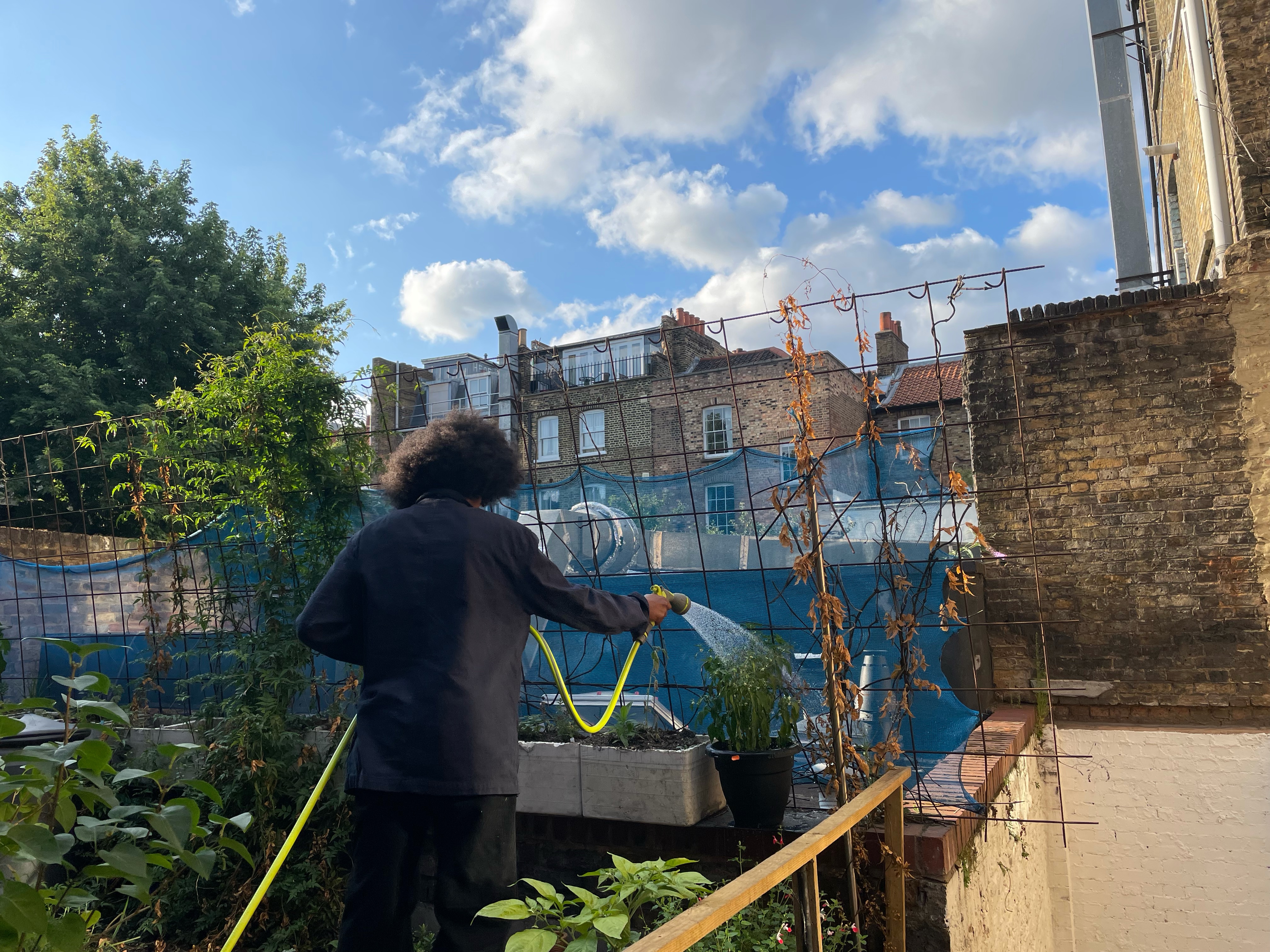 .
In the summer of 2021
Land In Our Names
were invited by the
Assemble
team to renovate the garden and make it a functional space that can host workshops, events and create a space to grow food and herbs. We were also asked to curate a series of workshops and events in the Annetta garden over the summer and we centred BPOC, women and queer LGBTQIA+ people within these events.
The first phase of the project was landscaping the garden, this involved clearing out rubbish, repurposing wood we found at House of Annetta to create a floor in the garden room and a decking outside. Annetta Pedretti often used materials that would be thrown away for her DIY projects. We also cleared the rooftop garden of weeds and restored the soil health for planting of medicinal herbs, pollinators and shrubs. Our planting design was designed to encourage wild life back into the garden, encourage bees and other pollinators to visit, herbal medicine and plants visitors could forage and smell. This was all inspired by Annetta Pedretti and her interest in beekeeping and foraging and preserving wild foods.